We are proud to offer outstanding legal services for our clients in Gaston, Lincoln, and Cleveland Counties.  The focus of our practice is criminal law.  We regularly help our clients with serious criminal matters involving murder, rape, kidnapping, drug violations, DWI, and probation violations.  We also handle cases involving misdemeanors, traffic citations and minor infractions.
In addition, we can assist with federal defense cases, including murder, drug conspiracy, wire fraud, white collar crimes, bank fraud, weapons offenses, human trafficking, and RICO violations.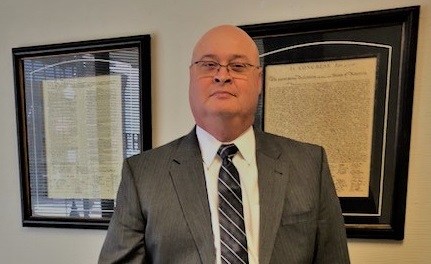 Rick Beam, aka Richard Beam, has been in practice for over 25 years.  He is well-known for his experience and commitment to his clients, and he is one of only a few Gaston County attorneys admitted to practice federally in the Western District of North Carolina.  Lawyer Rick Beam has spent his career honing his expertise in the area of criminal defense.  He is often called upon by other attorneys for his expert advice and assistance in criminal matters.  Rick Beam works to obtain the best possible outcome for each individual client's unique circumstances. From capital murders at the state and federal level, down to minor traffic infractions, attorney Rick Beam has the experience to handle your criminal matter.
Contact the Law Offices of Richard Beam whenever you need a criminal defense attorney.  www.RickBeamLaw.com.